Introduction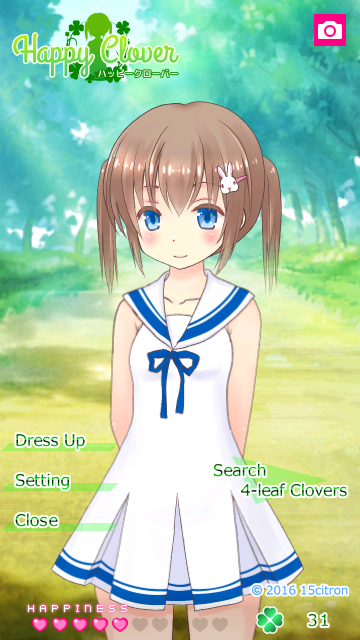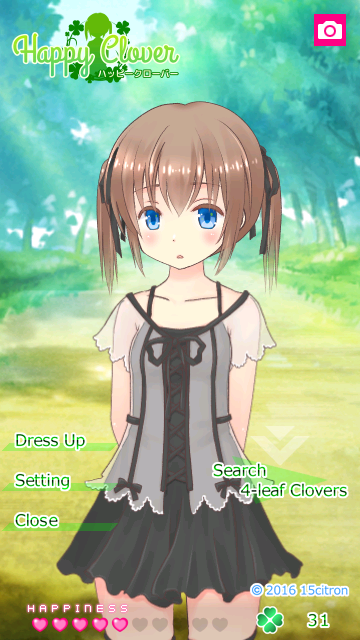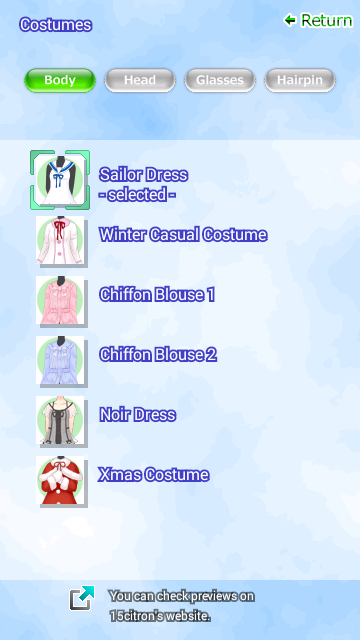 You met a little girl in the park.
Her name is "Nozomi".

She was searching for 4-leaf clovers.
You decided to help her.

Installation
Install this application on Google Play.
This application requests Android 4.0 or more.


How to Play
Find 4-leaf clovers for Nozomi.
If you tap on her head, she may talk.
But, she doesn't talk much when her happiness(heart) is small.

If you get many 4-leaf clovers, her happiness will increase.
Her attitude changes by her happiness.

Sometimes, you cannot find 4-leaf clovers.
In such a case, you should try again in a few hours.

Costumes
Body & Head
Sailor Dress
Sailor Cap
Winter Casual Costume
Chiffon Blouse 1
Ribbon Alice Band 1
Chiffon Blouse 2
Ribbon Alice Band 2
Noir Dress
Noir Hair Ribbons
Xmas Costume
Xmas Cap
Guardian Yuka
Costume +
Accessories
Guardian Shizuku
Costume +
Accessories
Nekodamari Milpha
Alice Dress +
Hair Ribbons
Do Chi Mo Se Ri I
Costume +
Accessories
Saint Patrick's Day
Costume + Mini Hat
Head
Rabbit Alice Band

Glasses
| | | |
| --- | --- | --- |
| Oval Glasses / Red | Oval Glasses / Blue | Oval Glasses / Silver |
Hairpin
Rabbit Hairpin
Turtle Hairpin
Hair Clips 1
Blue and White
Hair Clips 2
Pink and Red
| | |
| --- | --- |
| 4-leaf Clover Hairpin | Xmas Holly Hairpin |
Illustration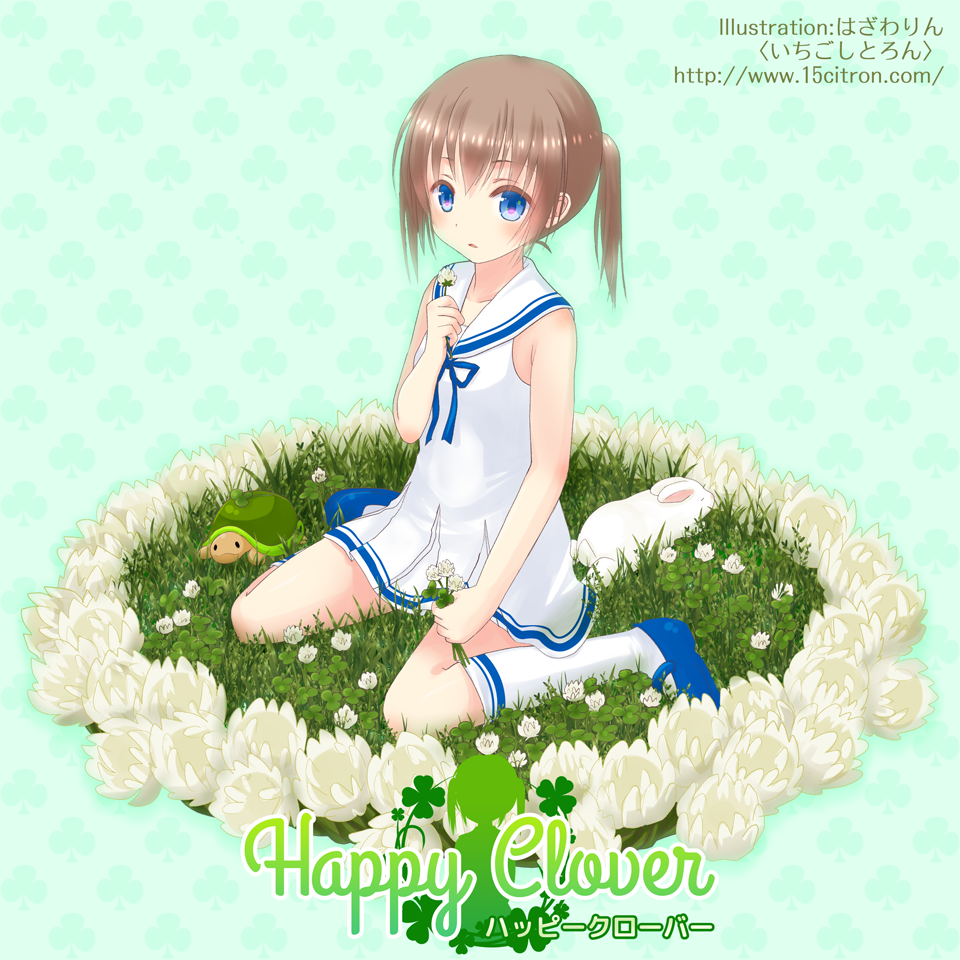 Credit

Tokutaro

Rin Hazawa

© 2016 Ichigo-Citron (15citron)