Introduction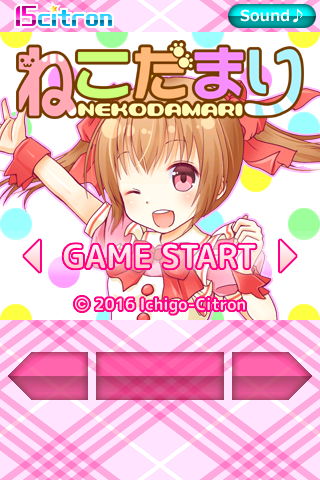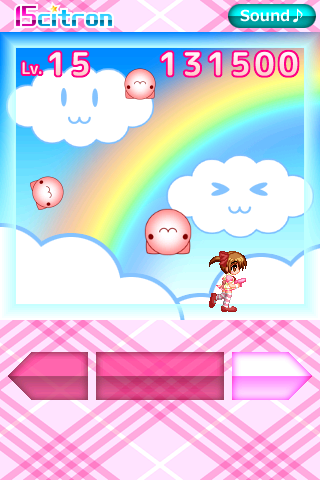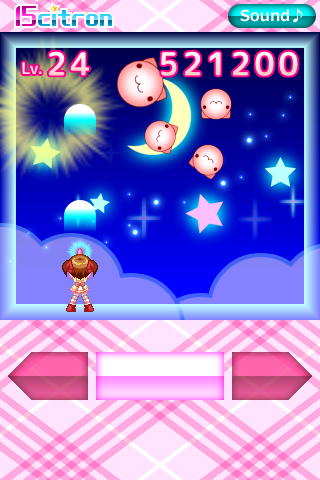 Nekodamari (ねこだまり) is a fixed shooter.

This game is simple.
So, everybody can play this game.

Never mind the details! Just run! Just shoot!

Installation
Install this application on Google Play.
This application requests Android 4.0 or more.


How to Play
Right Button, Left Button - Move to right and left.
Center Button - Shoot a gun.

If you touch cat-balls, it will be game over.

BGM
Credit

Tokutaro

Rin Hazawa
© 2016 Ichigo-Citron (15citron)